Craig Menzies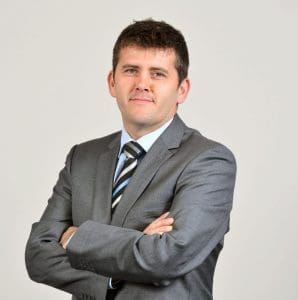 Craig Menzies
General Manager Catering – Venues Live
Chairperson of HDN
Craig is a highly-regarded venue, events and catering manager who was appointed General Manager of Catering at VenuesLive in December 2016. VenuesLive is a leading Australian venue management company that operates Optus Stadium and the connected Sports Precinct as well as ANZ Stadium and Bankwest Stadium in Sydney.
Before joining Optus Stadium, Craig was the catering expert behind the hospitality operations at the redeveloped Adelaide Oval and a former Director of Food and Beverage at Crown Perth. Born and raised in Scotland, Craig was Food & Beverage Operations Manager at Adelaide Oval, involved in the intricate design of F&B outlets at the redeveloped venue and leading the creative delivery of food across all categories.
Craig was Project Manager for Hill Of Grace restaurant, the fine-dining restaurant opened in partnership with Henschke wines.
Prior to Adelaide Oval, Craig was Director of Food & Beverage at Crown Resort and Casino, Perth - handling a multi-million-dollar F&B portfolio. He played a lead role in the project team that opened eight new restaurants, including Bistro Guillaume and Merrywell.
In the lead-up to the Beijing Olympics in 2008, Craig was Food & Beverage Manager at the Hilton Hotel, Beijing & Chongqing, China and helped deliver the new Hilton Wangfunjing in Beijing. Craig joined Hilton back in 2002 having been the Restaurant Manager and later the Events Manager at the Parmelia Hilton in Perth.
Owen Davies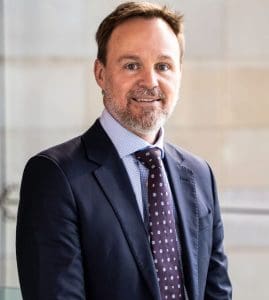 Owen Davies
Owen Davies is the Chief Marketing Officer at The University of Western Australia.
In this role Owen is responsible for UWA's marketing, communications, student recruitment and admissions functions across all International and Domestic markets.
Owen is a commercially astute marketing leader with over 20 years of experience across market research, business analytics, growth strategy, marketing and communications. Prior to joining UWA, Owen spent over a decade in senior marketing and strategy roles for Crown Resorts, was a Consultant at leading global market research firm Synovate, and held various marketing and business development roles in the technology sector. Owen has a track-record of delivering marketing plans that have driven strong growth for large Western Australian and national brands.
Ian Tsolakis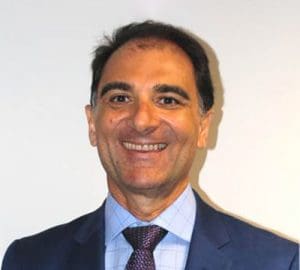 Ian Tsolakis
 Graduate and Careers Program Lead.
Synergy
Ian works at Synergy as the Graduate and Careers Program Lead. In this role, he is responsible to attract and develop a diverse range of talented individuals, and train them into specialist roles across the organisation.
Prior to working at Synergy, Ian worked at Crown Resorts as Group Disability Employment Manager where he was responsible for developing the program. The Five-pillar model was Ian's strategy to attract, develop, retain and achieve sustainable employment outcomes for people with disability into the workforce. The success of the program has led to building disability confidence amongst Managers which has changed the lives for people with disability across Perth, Melbourne and Sydney. Ian has also worked in government employment services and fully appreciates the intersection between service providers, candidates and employers.
With the success of the CROWNability framework, Ian realised there must be a better way for businesses requiring talent to access people with disability and spearheaded the development of the Hospitality Disability Network. Ian's  experience in employment services gave him the insights and knowledge to design  an industry based employment model, the HDNWA continues to develop relationships across the disability employment sector in Western Australia.
Jayson Mehnert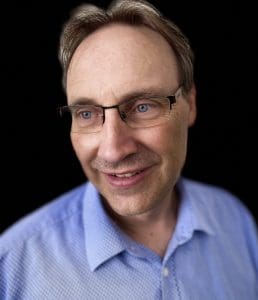 Jayson Mehnert
Jayson is the Chief Financial Officer and Group General Manager of the Hospitality Group. Collectively he is responsible for 6 accommodation and restaurant venues across WA, including regional and remote areas of WA.
Jayson works for other related companies within the group; Ace Cinemas Pty Ltd, Westclub Pty Ltd and Hyper IT.
He is also a Director of his own consultancy firm, Mehnert Consulting Pty Ltd.
He is a Chartered Accountant of 25 years and holds a Bachelor of Commerce, an Honours Degree in Economics and a Diploma of Education.
Previously he was employed as the Chief Financial Officer of the Listed company Homeloans Limited for seven and a half years. He provided financial information for the Prospectus during the company's Listing on the Australian Stock Exchange. He was integrally involved in two separate company acquisitions including FAI Home Loans and Access Home Loans having completed the Due Diligence reports. During his Tenure the business increased in size over 10 times.
Prior to this Jayson worked for six years in the Accounting profession, having started with Ernst and Young in 1991.
Angela Beechey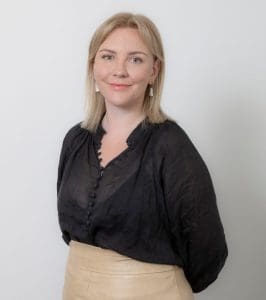 Angela Beechey
Strategic Policy Manager Accommodation, Tourism and Workforce Development
Australian Hotels Association
Angela's strong communication and social skills, coupled with her logical and creative thinking, have enabled her focus on problem solving to play a key role in the successful delivery of major marketing and transformation projects around Australia. 
Angela is currently the Strategic Policy Manager at the Australian Hotels Association WA, championing advocacy and policy reform for accommodation, tourism, and workforce development. 
Previously as Senior Manager for non-for-profit organisation, StudyPerth, Angela worked on an international scale to lead the Western Australian brand of a quality destination for education. Prior to joining StudyPerth, Angela worked for a leading marketing consultancy managing projects for Government departments and universities around Australia. 
Angela's passion for tourism began in Broome at Willie Creek Pearls where she was the Marketing Coordinator and found a love for creating and promoting quality tourism experiences.
In her spare time, Angela manages a non-for-profit, Healthy Mind Menu, an industry-led initiative that recognises a key ingredient in tourism hospitality is its people. Healthy Mind Menu provides free mental health support for the industry and is creating Australia's first industry-specific blueprint for mental health.
Elizabeth Lang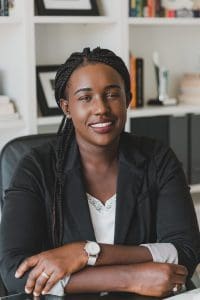 Elizabeth Lang
Founding CEO of Diversity Focus
Elizabeth Lang is the Founding CEO of Diversity Focus, a research and training consultancy that focuses on workplace culture, diversity, equity, and inclusion.
Elizabeth has a background in community development, tertiary teaching (in social sciences), and qualitative research. She is a seasoned speaker and has presented on national and international platforms, including at the United Nations in Geneva, Switzerland.
In line with her passion for gender equity and inclusion, she is currently completing her doctoral studies at Curtin University. In recognition of her work, Elizabeth was named in the 2021 Global 100 Under 40 Most Influential People of African Descent.
Jai McNaughton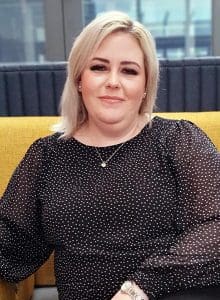 Jai McNaughton
Introducing Jai McNaughton, a dynamic Talent & Culture Manager currently stationed at Novotel Perth Murray Street, Accor's newest and largest hotel in Western Australia.
With an extensive background in the dynamic realms of hospitality and tourism, Jai brings a wealth of experience that transcends the conventional. Her professional journey spans diverse sectors, including disability services and the food and agribusiness industry, crafting a narrative of versatile expertise. Notably, Jai assumed the role of pre-opening Human Resources Manager for Fraser Suites Perth, making a lasting impact on the industry landscape.
Prior to her current position, Jai steered the Human Resources function for a collection of former Mirvac hotels in Western Australia, showcasing her adeptness in navigating the intricate tapestry of the industry. A specialist in culture transformation, strategic business planning, leadership development, employee engagement, and organizational behaviour, Jai is the sought-after architect for fostering excellence in these domains.
Jai's passion, commitment, and unwavering drive are not only evident in her professional pursuits but also in her role as a mentor and developer of others. Her dedication extends beyond the ordinary, manifesting in a commitment to shaping the growth and success of her colleagues.
In the realm of specialties, Jai's expertise encompasses Human Resources, Coaching, Learning & Development, and Transformational Leadership. Her multifaceted journey serves as a testament to her ability to navigate the diverse currents of the professional landscape with finesse and flair, making her an invaluable asset to the Accor team.
To find out how the Hospitality Disability Network can work with your business to source talent and build disability confidence


Get in touch today!