Owen Davies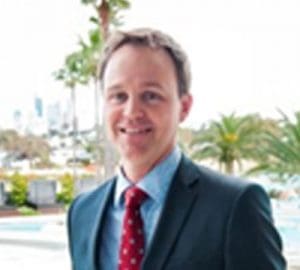 Owen Davies
Owen Davies is the Chief Marketing Officer at The University of Western Australia.
In this role Owen is responsible for UWA's marketing, communications, student recruitment and admissions functions across all International and Domestic markets.
Owen is a commercially astute marketing leader with over 20 years of experience across market research, business analytics, growth strategy, marketing and communications. Prior to joining UWA, Owen spent over a decade in senior marketing and strategy roles for Crown Resorts, was a Consultant at leading global market research firm Synovate, and held various marketing and business development roles in the technology sector. Owen has a track-record of delivering marketing plans that have driven strong growth for large Western Australian and national brands.
Damir Kucan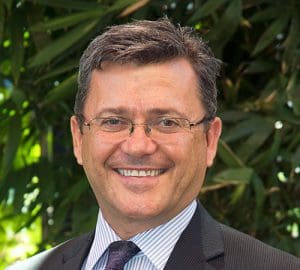 Damir Kucan
People & Culture Coach & Consultant–
Workplace Insights.
Damir is a HR/IR professional with over 30 years experience in both the public and private sectors. He commenced his career as a Graduate IR Trainee in the NSW Public Service and has occupied numerous senior roles including Senior Policy Advisor to the NSW Minister For Industrial Relations, HR Director for the WA Fire & Rescue Service, National General Manager People for Readymix Australia and Group Executive Manager HR for Clough Ltd.
Most recently Damir held the role of Executive General Manager Human Resources for Crown Perth being appointed to that role in 2007 until July 2021. He was part of the Crown Perth Executive Team with responsibilities covering Recruitment, HR Operations, Industrial Relations and Group Health & Safety and CROWNability, Crown's disability employment program.
Damir has newly founded his own company Workplace Insights PTY LTD, Lifting the human experience.
Ian Tsolakis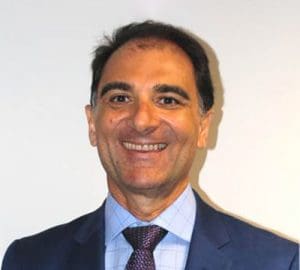 Ian Tsolakis
Ian Tsolakis is Crown Resorts – Group Disability Employment Manager.
Ian commenced at Crown in 2014, following 16 years in the Employment services industry where he knew well people's need for certainly : an income and respect could be satisfied with a real job. He has spent time becoming familiar with Governments Disability Employment Services (DES) and Jobs Active contracts. Knowing the demands of these programs , Ian realised there must be a better way for businesses requiring talent, to access people with disability wanting to earn an income.
Ian's enthusiasm is beyond doubt. His experience in employment services gave him the insider knowledge to design an employment model holding aloft five pillars of strength. The Five-pillar framework for CROWNability is the bricks and mortar which also reflect Ian's determination and persistence to effect positive outcomes for people with disability.
CROWNability is Crown Resorts' strategy to attract, recruit, retain and achieve sustainable outcomes for people with disability.
Jayson Mehnert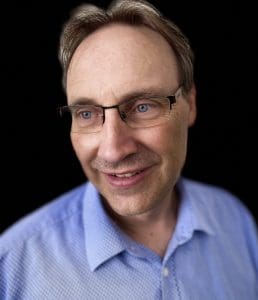 Jayson Mehnert
Jayson is the Chief Financial Officer and Group General Manager of the Hospitality Group. Collectively he is responsible for 6 accommodation and restaurant venues across WA, including regional and remote areas of WA.
Jayson works for other related companies within the group; Ace Cinemas Pty Ltd, Westclub Pty Ltd and Hyper IT.
He is also a Director of his own consultancy firm, Mehnert Consulting Pty Ltd.
He is a Chartered Accountant of 25 years and holds a Bachelor of Commerce, an Honours Degree in Economics and a Diploma of Education.
Previously he was employed as the Chief Financial Officer of the Listed company Homeloans Limited for seven and a half years. He provided financial information for the Prospectus during the company's Listing on the Australian Stock Exchange. He was integrally involved in two separate company acquisitions including FAI Home Loans and Access Home Loans having completed the Due Diligence reports. During his Tenure the business increased in size over 10 times.
Prior to this Jayson worked for six years in the Accounting profession, having started with Ernst and Young in 1991.
Craig Menzies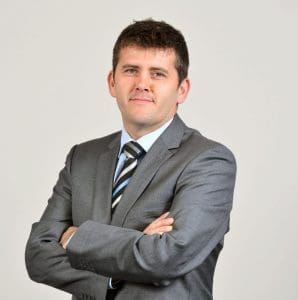 Craig Menzies
General Manager Catering – Venues Live
Is a highly-regarded venue, events and catering manager who was appointed General Manager of Catering at VenuesLive in December 2016. VenuesLive is a leading Australian venue management company that operates Optus Stadium and the connected Sports Precinct as well as ANZ Stadium and Bankwest Stadium in Sydney.
Before joining Optus Stadium, Craig was the catering expert behind the hospitality operations at the redeveloped Adelaide Oval and a former Director of Food and Beverage at Crown Perth. Born and raised in Scotland, Craig was Food & Beverage Operations Manager at Adelaide Oval, involved in the intricate design of F&B outlets at the redeveloped venue and leading the creative delivery of food across all categories.
Craig was Project Manager for Hill Of Grace restaurant, the fine-dining restaurant opened in partnership with Henschke wines.
Prior to Adelaide Oval, Craig was Director of Food & Beverage at Crown Resort and Casino, Perth - handling a multi-million-dollar F&B portfolio. He played a lead role in the project team that opened eight new restaurants, including Bistro Guillaume and Merrywell.
In the lead-up to the Beijing Olympics in 2008, Craig was Food & Beverage Manager at the Hilton Hotel, Beijing & Chongqing, China and helped deliver the new Hilton Wangfunjing in Beijing. Craig joined Hilton back in 2002 having been the Restaurant Manager and later the Events Manager at the Parmelia Hilton in Perth.
Prue Hawkins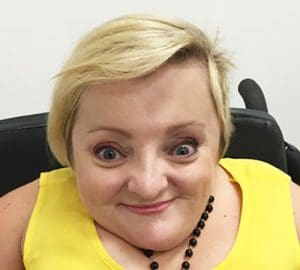 Prue Hawkins
Prue Hawkins founded her firm Empire Law in 2016.
Whilst at University studying her first degree, Prue was involved in a serious car accident which resulted in instigating legal proceedings. It is through this process that she discovered her fascination in the law, in particular who it could help, like it had helped her.
After graduating from UWA in 2006 Prue spent the next 10 years primarily working in family law matters and disability discrimination complaint work in both the State and Federal jurisdictions. Prue has experience in many different areas of law, however her passion lies in working to assist people with disability receive fair and equitable treatment within the public arena.
To find out how the Hospitality Disability network can work with your business get in touch today